Enjoy 5 handcrafted cocktails and 5 food tastings!
Drink your Way Through Vallarta and discover local favorites. Explore Vallarta's unique craft cocktail scene and find out some of the locally renowned cocktail spots. You will explore the 5 different Agave Spirits: Tequila, Mezcal, Racilla, Pulque and Sotol. Not only will you get to taste them alone in all their glory, you'll then taste a cocktail from some of the best mixologists in Puerto Vallarta!
This 4-hour experience is the perfect dinner and cocktail tour! Your expert guide will introduce you to the best indigenous spirits and regional cocktails in Vallarta.

You will sample Tequila, Mezcal, Racilla, and even a local craft beer mixed into a special regional cocktail by a master Mexican Mixologist.

To keep you on your feet you will enjoy a few tacos along the way, including a one-of-a-kind seafood stuffed jalapeño taco, carne asada taco, and more.
DAYS:
Monday, Wednesday, Thursday, Saturday
CAPACITY:
10 people
1 tour guide
WEATHER:
Tour takes place snow, rain, or shine
WHAT TO WEAR:
Comfortable clothing and shoes
WHO:
All fitness levels and must be over 18
TOUR INCLUDES:
7 tastings. expert tour guide, tasting map with insiders recommendations
START LOCATION:
Joe Jack's Fish Shack
TRIP ADVISOR:
#1 Tour company in Puerto Vallarta with over 2200 reviews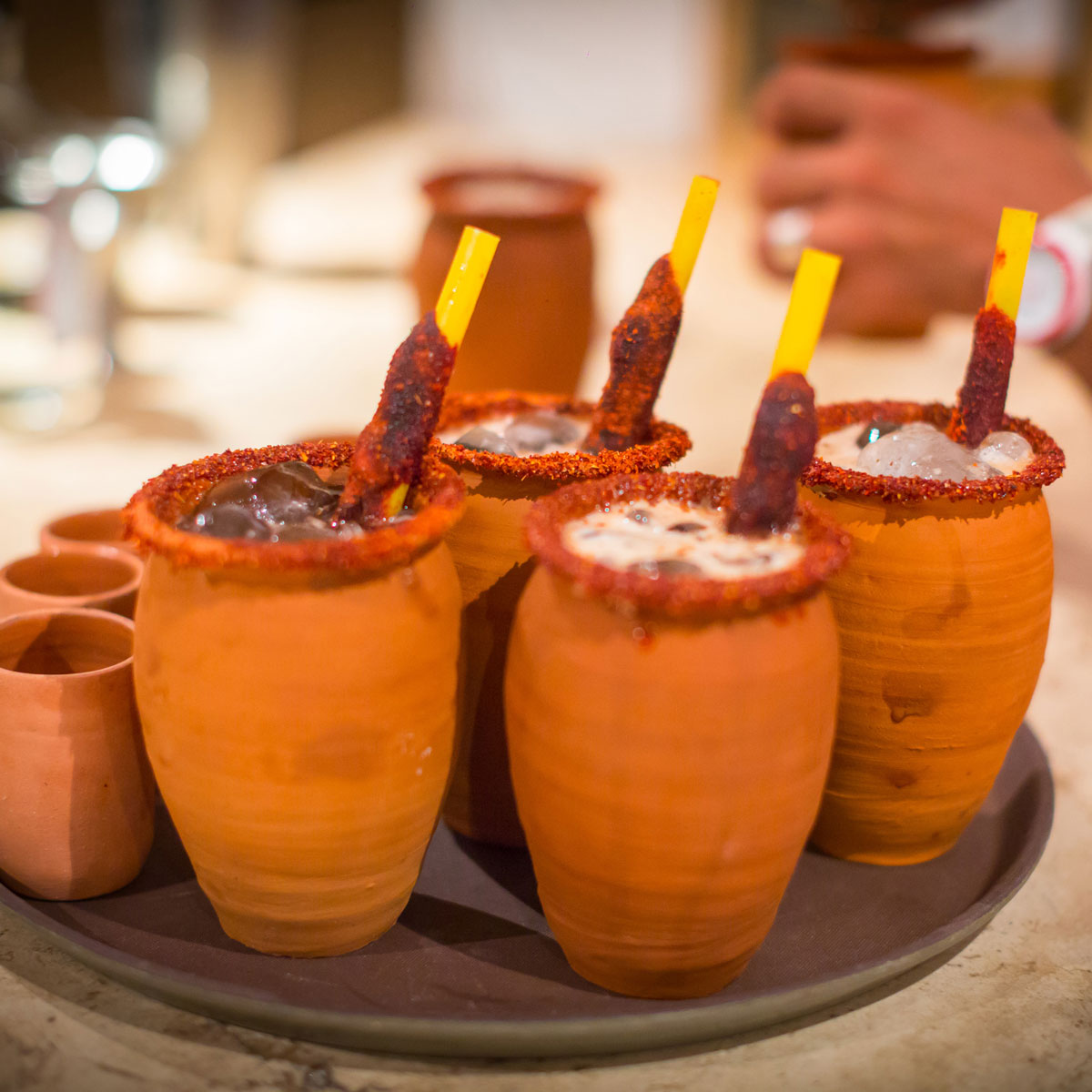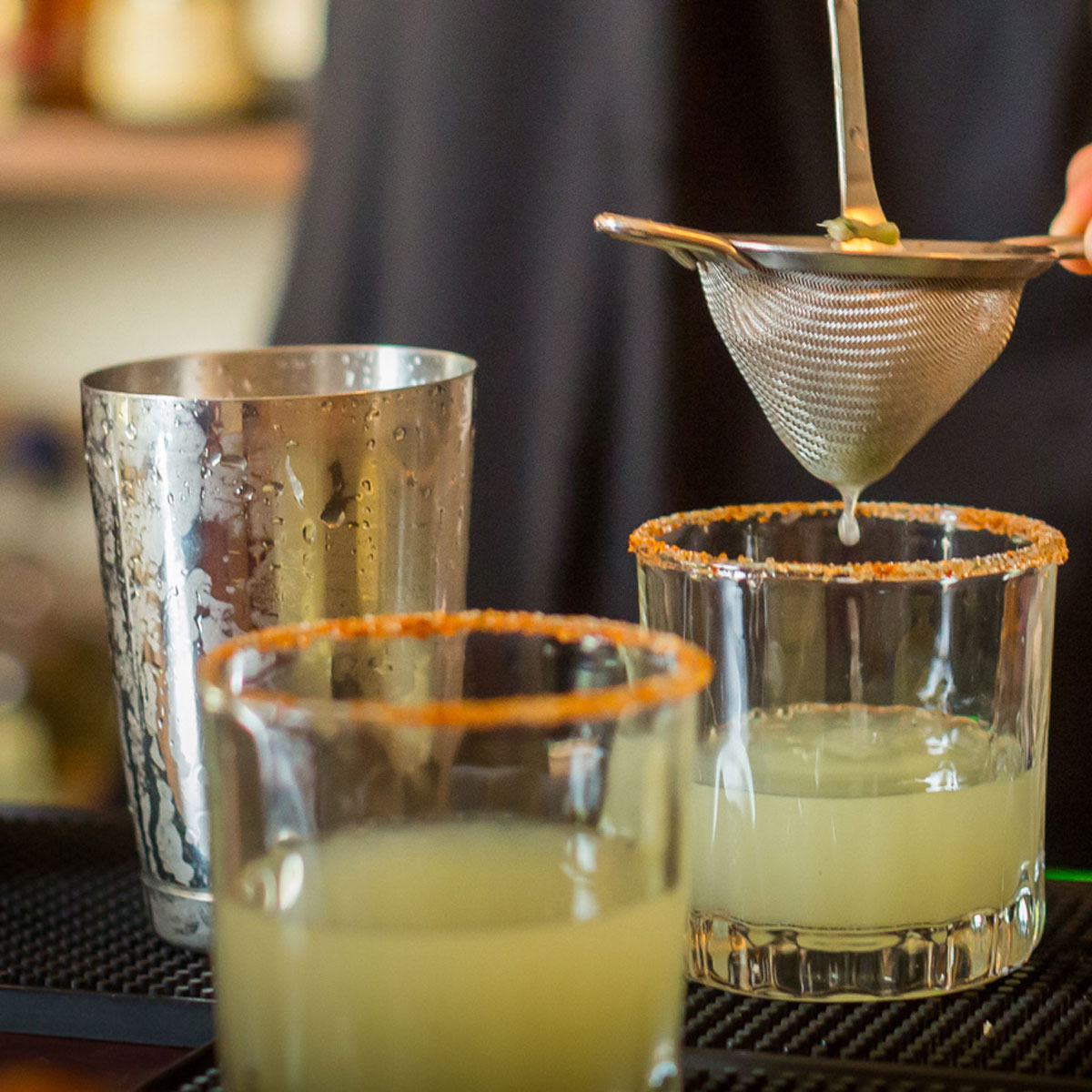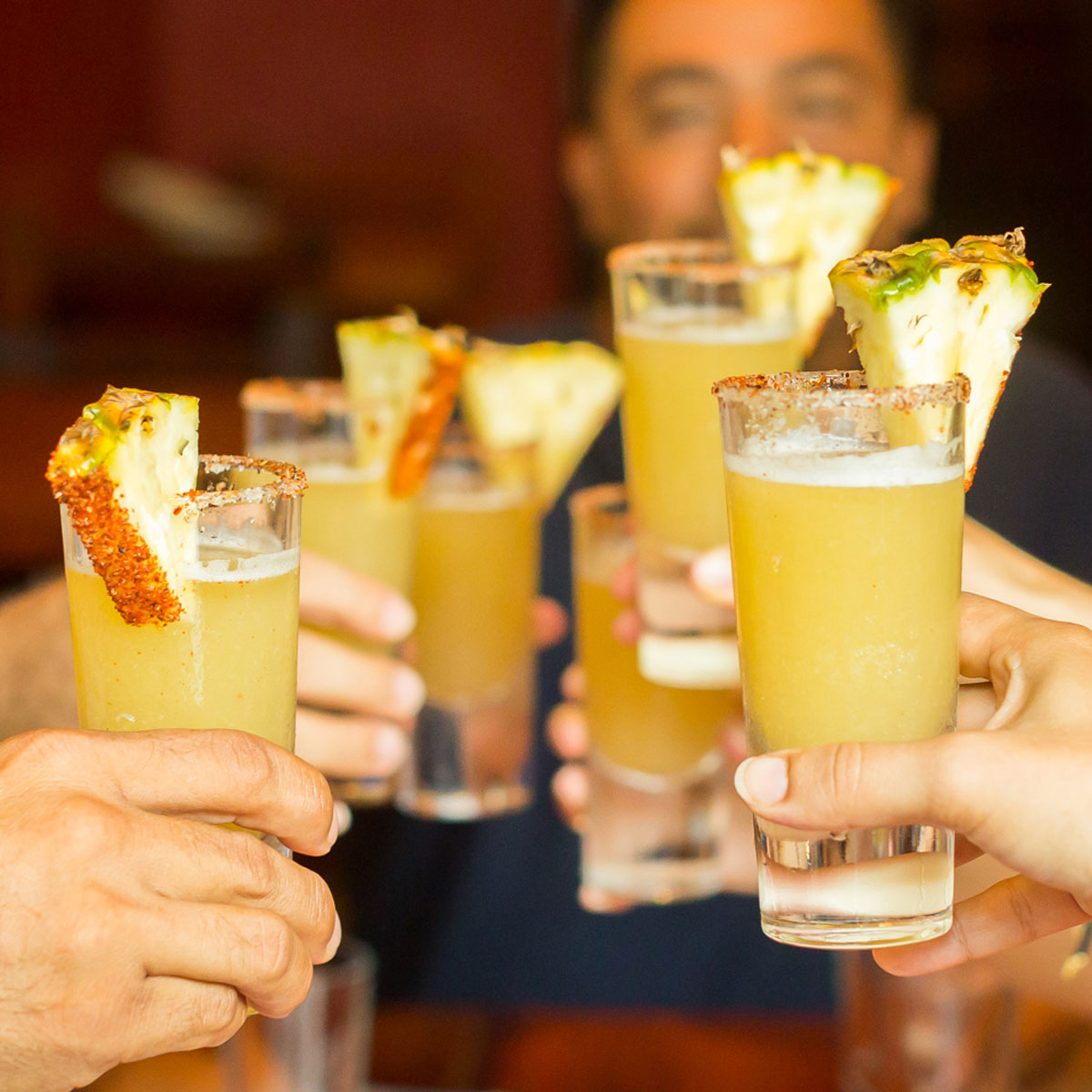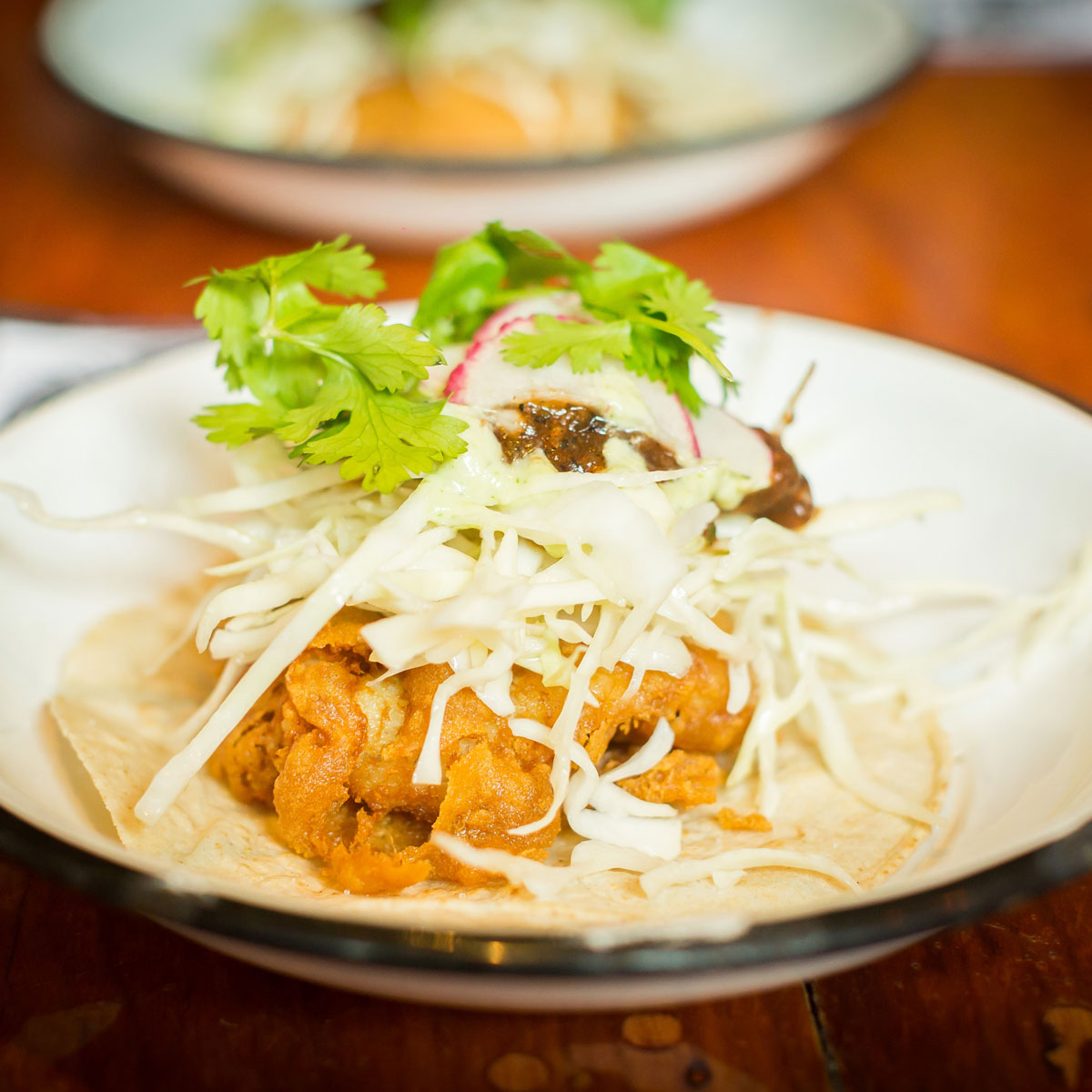 Joe Jacks famous fish taco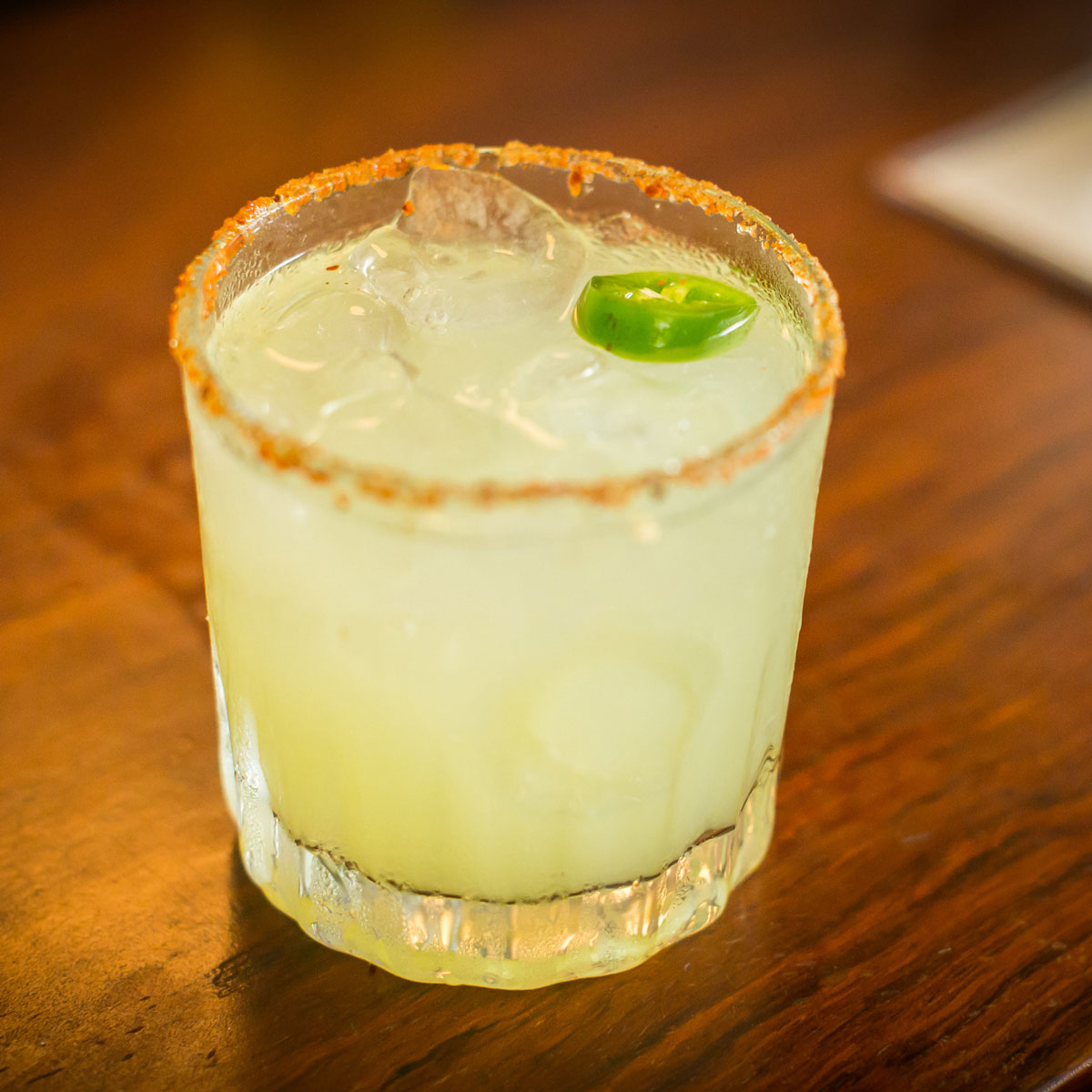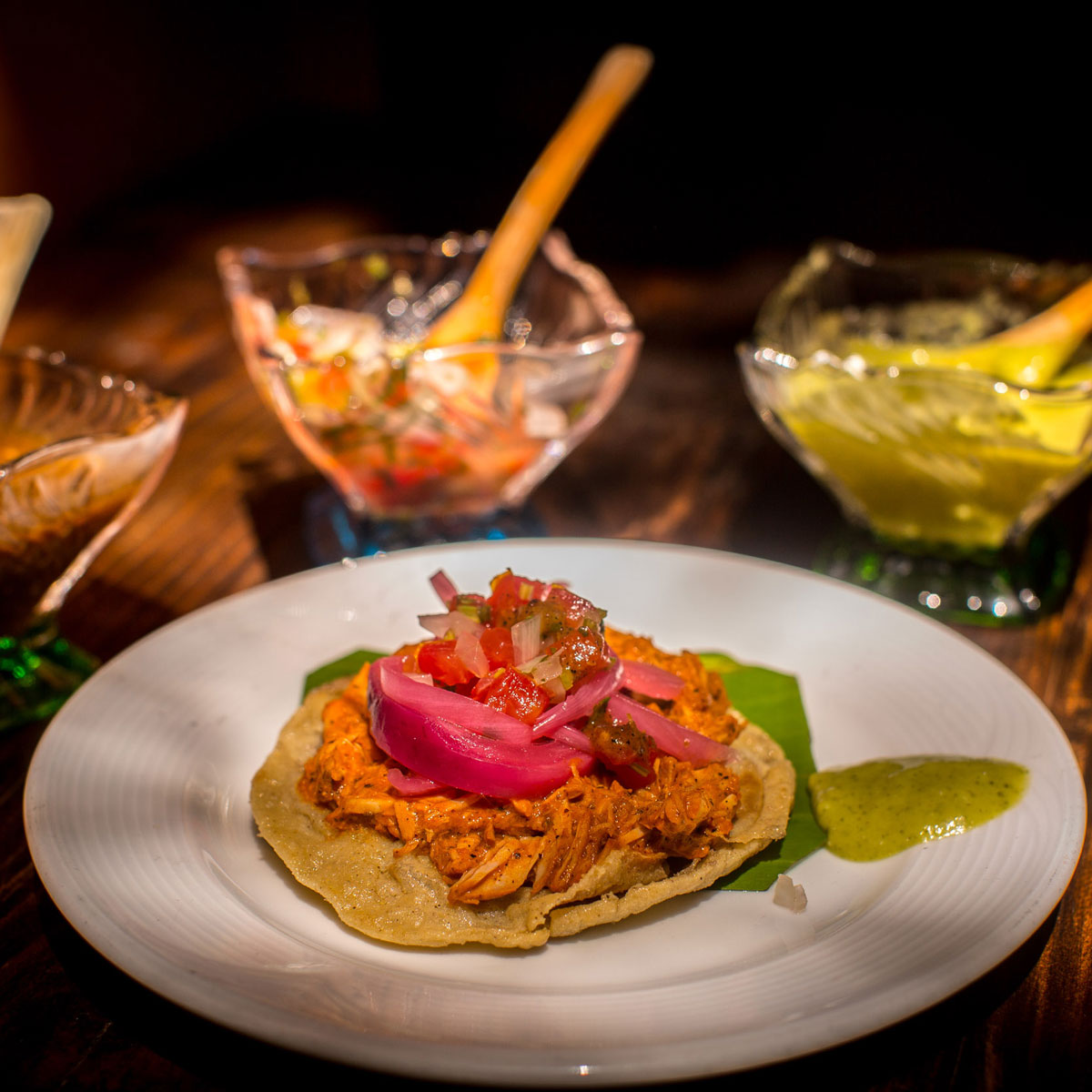 What to expect from this tour?
Behind The Drink(s) – Tequila, Mezcal, Sotol and Racillia are close cousins and by the end of this tour you will be familiar enough to taste and explain the difference! Go beyond the standard and learn about Pulque, the grandfather of the agave world that dates back to the Aztecs. Soak in delicious creations made by Vallarta's best Mexologists.
History – Our guides and local mixology experts will share the storied history behind these spirits, from how they're made and what makes a great agave spirit to more about the regions they come from. After enjoying these delicious spirits and elevated cocktails, you will be sure to find a new favorite place to be and return before your time in Puerto Vallarta comes to and end.
Not Your Average Tequila Tasting. You won't walk more than a few blocks in Vallarta without being offered a Tequila tasting, but the goal of those tastings is to make a sale no matter the quality. Here our goal is to educate you on the difference between a quality drink and a run of the mill creation so you have the power to purchase good Tequila in the future.

A Range Of Flavors. Variety is the spice of life and when we have access to so many quality Tequilas, we just have to introduce you to a range of flavors. Though we don't have favorites, one highlight is a Mezcal Cocktail made with fresh lime, cucumber, and a secret signature ingredient. Spice it up even more with a Jalapeño Margarita made by hand with fresh all-natural ingredients. Then explore a lesser known Agave, Racilla, combined with lime, pineapple and salt. And that's just a taste of what's to come.
The Best Of Vallarta. Our small group tours introduce you to the hidden gems that make our craft cocktail scene so unique. Don't get scammed on the normal strip, join us beyond the popular tourist spots and explore the local favorites you might not find on your own.
STRESS FREE REFUND POLICY
Tour bookings are fully refundable up to 48 hurs before your tour date, and we can also swap you into a different tour if there's availability. A change of plans is no problem.
What our clients are saying
This was the best tour I have ever been on. The food was delicious and the drinks were amazing!!! Our guide Juri was the best!!! We will definitely take this tour and use this company again!!!! I would highly recommend this company for any type of local tours in Puerto Vallarta!!- Majafa from California
This is the second year in a row that we've taken this tour... Amanda is fantastic!

I highly recommend this tour. You will have great food and drinks and visit out of the way places you would probably just walk by if on your own. -Mary from Toronto
We ate, drank and laughed our way through the afternoon/evening. We visited places we never would have ventured in to otherwise. The only downside was it felt like ended way too soon!!! 🙂 We will be back in PV next April and we wouldn't hesitate to do another tour. Tara from Vancouver